Fulfillment and warehouse services in Newburgh, NY, are ideal for helping to process returns during the holiday season. Most business owners and managers recognize how important speedy shipping and returns are at this time of year. For whatever reason, shoppers care more about timely shipping at this time of year when compared to other times. Considering that so many products are being purchased online, like clothing and shoes, a growing number of shoppers need to return what they buy.  Return processing, or reverse logistics, needs to be challenge-free and leave customers with a positive feeling.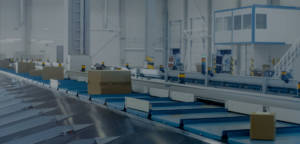 Return processing services standardize return times and costs, which is a huge plus for customers. When you can communicate clear costs and times to customers, they can accept the return policy. Without the help of 3PL services, it is easy for a business to lose track of returns. A business can hire a team dedicated to shipping and receiving, or you can ask employees to take on a bigger role in the company. Both options are not ideal because they cost more money and energy than hiring a warehouse Newburgh NY.
Working with professionals allows your existing team to focus on more important aspects of running and growing a business. Fulfillment service can also be inexpensive enough to allow you to add more members to your team, like a full-time marketing director.
Related Reading about Warehouse Services NY
How Do I Pick a Fulfillment Service NJ
Business owners in New Jersey understand how important it is to ensure they get their goods to their customers seamlessly and quickly. Utilizing a fulfillment center in NJ is essential to stay relevant and provide excellent customer service.