A small business, to stay viable in modern times, must be able to adapt to current shopping trends without expanding too much unnecessary capital. Small businesses and start-ups often have difficulty competing with more prominent national brands. It's essential to invest in your business because without it, survival will be difficult. Even before the coronavirus changed our consumer economy forever, there has been a strong push for online sales and shipping. The Internet and ease of access to it fundamentally changed how people spend their time shopping. The trend is that people want to shop online and get their products within a day or two. Of course, some people are willing to wait a little longer for the right product from the right company, but even then, a person won't wait forever and would be pretty upset if they got the wrong order. When using a professional fulfilment center in Newark, you do not have to worry about the troubles associated with 3PL and fulfillment.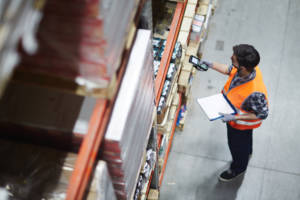 How can a small business transition to e-commerce without going into debt?
The first aspect of creating an e-commerce business is building a functional and secure website. Once that is up and running, the next thing to consider, equally important (if not more so), is fulfillment services. Hiring fulfillment employees and renting a warehouse is expensive and often costs a business more than it should. Utilizing the best fulfillment center Newark, give the small business or start-up an experienced staff, tried and tested warehouse management, and storage space without having a huge monthly rent.
It is scary to make changes, especially for a business that has been around for some time. Unfortunately, there is no escaping that we live in a technological world and people want to use their phones and tablets for shopping. Brick-and-mortar, physical stores will always be a thing. Those who can compete successfully online will not just survive but will thrive.
Related Reading about Fulfillment Center NJ