If you own an e-commerce business, it's important to find out how you will fulfill orders and get goods to your consumers. Turning to the internet to reach customers has become more and more popular in recent years. Even department stores have an e-commerce aspect. Having a direct-to-consumer division is essential for any business these days.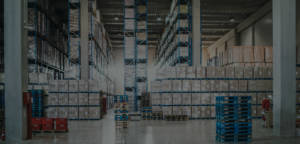 Business owners in New Jersey understand how important it is to ensure they get their goods to their customers seamlessly and quickly. Utilizing a fulfillment center in NJ is essential to stay relevant and provide excellent customer service.
Be careful when choosing a fulfillment service. You want to ensure they can handle all your wants and needs. Fulfillment centers do more than just store your inventory. They ship your goods, assist with inventory control, can help handle returns, and so much more. Make sure your fulfillment center can handle everything you need from them.
Returns are a huge aspect of any e-commerce business. In the past, it used to be a process for customers to return items. There was typically a lot of paperwork. However, it's become customary for any business to provide a seamless process for customers to return unwanted items. Make sure that your fulfillment center has enough room to accommodate returns. Many businesses will see up to thirty percent of their orders returned.
Call us today, and we'll be happy to answer any questions you have about using a fulfillment center. It's important to let us know your business model and what you're looking for from your warehouse service. Make sure they'll be able to provide good customer service.
Related Reading about Fulfillment Center NJ