Owning and operating a warehouse and fulfillment center comes with a wide range of big and small problems. Firstly, the costs associated with renting a space and maintaining a team are often too high for a business to justify those expenditures, and if they do, they often have income flow problems. Besides issues with costs and the time to manage a staff, there is a whole other set of problems that are difficult to avoid if you are not in the fulfillment and warehousing industry. Below, we will list the most common warehousing issues, and most of these issues can be completely avoided if you hire the best warehouse service NY offers your business.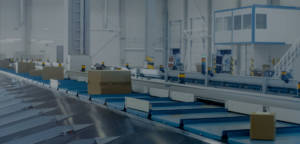 What are the most common warehouse problems?
Those who shop online have become accustomed to quick and easy shipping and purchasing for good or bad. If your items are continually out of stock or your system is unaware of how much is left in stock, it will cause issues for your clients. So much time and money are lost when a company does not have easy access to real-time info about its inventory. With the best warehouse service NY house, you'll never have to wonder how much you have left in stock.
Many businesses are seasonal, which means they ship more at certain times a year than at others. For instance, a company that sells summer clothing will make most of its sales in the spring and summer. In the winter, when people don't want shorts, the company does not need the same levels of fulfillment and warehousing. Fulfillment and warehouse services let you scale as needed.
Related Reading about Warehouse Service NY
Fulfillment Services for Seasonal Businesses
A business like the one described above needs warehouse and fulfillment services but hiring staff and renting a warehouse is often counter-productive and costly considering their business model. Instead of buying or renting a warehouse, you should hire the best fulfillment center Newark NJ has to offer your business.