Kitting and assembly are two essential fulfillment services the eCommerce businesses use to thrive. Statistics continue to suggest that online shopping is growing and will continue to dominate the shopping market. Working closely with the best warehouse service NJ offers ensures that you have all the services needed to make sure shipping is honest, speedy, and reliable. One of the best fulfillment services is kitting and assembly services. This service is a marking of a reliable 3PL provider. These services include packing items that arrive as separate pieces. Once orders are placed, employees group pieces together to ship products together. There are many reasons why a business would benefit from  kitting and assembly, which includes: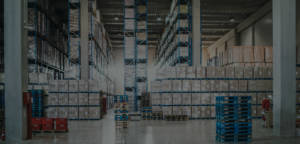 How products are manufactured
How manufacturer ships products
Special Promotions
Sales
Frequently bought together item
The kitting part of the process organizes several separate pieces into a single ordering. Packages are pre-built in batches. By creating kits, your business has ready-to-ship packages ready to be expedited. In eCommerce, shipping speed is essential for companies to thrive. Unlike a traditional order, Kitting predicts what a customer will order before they make a purchase. In short, kitting is most beneficial when combinations are known ahead of time.
Assembly is the process of arranging items in the designated kit. After the kit is assembled, less work needs to be done before shipping. The entire process takes place at stations where fulfillment is completed. It would help if you did not hesitate to call our team for more information on how these services can benefit your eCommerce business. We offer complete Warehouse services in NJ.
Related Reading about Warehouse Service NJ
Customized Pick and Pack Services in Newburgh, NY
What is pick and pack fulfillment, and how can it benefit your business? Pick and pack fulfillment happens in warehouses, and it is the process that occurs after an order is placed online. Picking lists are used to retrieve proper products and quantities from different locations in the warehouse.