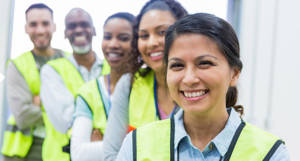 When managing an E-commerce business, you need to do many things. Recognizing that growing businesses have multiple requirements enables owners and managers to drive sales. Creating a great website, marketing that website, and using the best warehouse service NY offers is a surefire way to grow an E-commerce business.
There are so many aspects to creating and expanding an eCommerce business. It is hard to sell products if you don't have a website that looks modern and has a reliable UX interface. It is hard to make a sale when shoppers almost instantly bounce from your site. Many E-commerce businesses experience a high bounce rate because it is hard to navigate the website or it looks old and outdated. Do not cheap out on website design and build because it is your store and the first thing people see.
Once your site is built and meets high standards, the next step is marketing that website. Unless you sell a one-off, unique item, you will have competition on the Internet: probably a lot. Whether that is local plumbers competing for local jobs or clothing producers selling internationally, your site won't be seen unless you market it. How many clothing companies exist purely online? Only ten results show up on the first page when doing a Google search, and statistics show that people don't like clicking past the first page.
Lastly, no E-commerce website can survive without adequate shipping and receiving services. It is expensive to hire a staff and rent a warehouse, so warehouse services in NY allow companies to focus on sales instead of shipping.
Related Reading about Warehouse Service