Managing an eCommerce company is not an easy task. As more and more businesses move online, the competition has become that much more cut-throat. Once a business makes a mistake, shoppers will likely move to the next site to complete their purchase. Of course, the first step of starting an eCommerce business is creating a beautiful and functional website, but you also need to create an infrastructure that can handle the hectic world of shipping and receiving. To tackles the issues associated with growing an eCommerce business, you should hire the best warehouse Newburgh NY has to offer your business.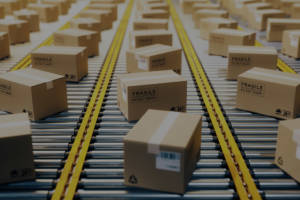 Do you need high-quality efficiency without the downtime and a learning curve? Hiring warehouse services is more than just renting space for products in a warehouse. When working with a warehouse in Newburgh NY, you work with a team of trained individuals to receive and ship products and handle purchases and returns. What would it mean for your growing business if your employees could focus on sales and customer service instead of shipping and receiving?
Inventory and Stock Management allow eCommerce businesses to stay on top of products so that things do not go out of stock. When a shopper sees "out of stock" next to an item they want, they often look for other websites that sell the same or similar products. We have the tools and software to provide up-to-the-moment insight to your entire inventory. We recommend you set a threshold for low stock so your team can get an advanced warning when stocks are low.
Warehouse Newburgh NY
If you want to grow your business online, it is difficult to do it all alone. Hiring the best warehouse Newburgh NY has is one of the best options for keeping inventory moving and customers happy.
Related Reading
What is Inventory Management
A fulfillment center Newark can help your business establish a system of receiving and shipping that scales with your needs.